I am so excited for my next Q&A with the beautiful, talented and smart creator, Julie Cavaliere. Read on as she shares her journey in life as a woman in the entertainment industry.
David: Hi Julie, thank you for taking the time to speak with me. Tell me, when did your desire to be in the film industry start?
Julie: Thanks so much for having me, David! Hmm- I don't think it was something that switched on one day, it was always there. I grew up performing and competing as a dancer, specifically focused on tap- I loved the riffing and rhythm of it, so I was always around performance and the arts. My parents were film buffs, so we were often watching classic movies, and they knew everything about them, so I was drawn into the world of film from an early age that way as well. In addition to watching classic children's movies, I wanted to watch movies from the 1940s and 1950s.
Who in the film industry has had an impact on your vision for yourself to succeed?
Katherine and Audrey Hepburn come to mind as early influences. I was drawn to both for different reasons but mostly because, in their own way, they stayed authentic to who they were and refused to be changed by the world around them. I wanted to live my life, and more specifically, model my career, that way. I think seeing that at a young age instilled an idea of forging my own path, so when the opportunity came up to launch my own production company in addition to writing, directing, and acting, I dove in head first.
What do you think the film industry lacks?
The conversation on everyone's mind (and mouth) is equity in front of and behind the camera. Especially if you are a woman or nonbinary and especially if you are not white, these conversation shifts are nuanced and uncomfortable, which is good! Nuance is so important in storytelling, and so is being uncomfortable. Having these conversations, however difficult, I feel is the only way we can elevate our collective level of storytelling.
What is your biggest struggle when it comes to your work?
As a new mother, the balance has been challenging for me these days. Actually, "challenging" is putting it lightly. Some days it's just flat-out impossible. There are some moments where I can manage it and others where I'm so overwhelmed that I'm answering a toy telephone and wondering why it's not pairing with my headphones. My directorial debut premiered in competition at the 2022 Venice International Film Festival (La Biennale), which was a huge accomplishment. Still, I cried uncontrollably when it was time to get on the plane and leave my son. In the moments when I feel that I don't strike the right balance and either my personal or professional life has suffered, I can be hard on myself. That's going to be a lifelong struggle, so I'm working on having patience…and only answering pretend phones when playing with my son.
What are some affirmations you say to yourself, if any?
"You can nap soon." Haha- just kidding. I mean, I'm not, but more realistically? I often say, "three breaths, then go,", especially before a performance or a big meeting when nerves are electric. What it means is to take a moment to ground yourself, get into your body, and then stop thinking and just do what you came to do.
Who is an actor you would love to work with?
I'm a Jenny Slate fan. I admire how she is also a creator and multi-hyphenate. Her sensibility is comedic but with an emotional depth, so I'll just put that collaboration into the universe right now!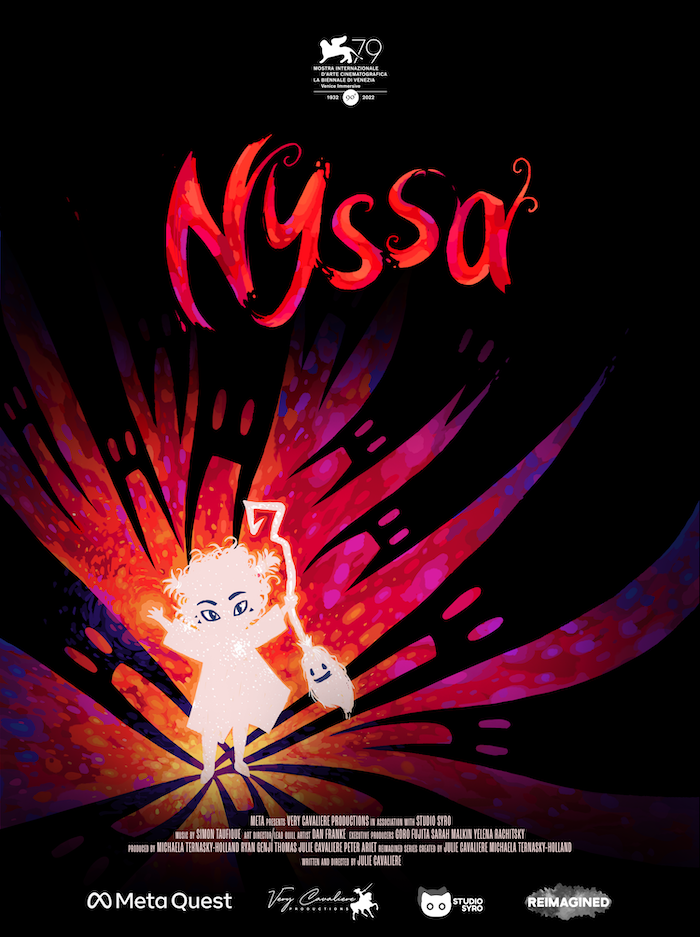 What is a guilty pleasure you have?
Have you ever had marzipan? Those almond paste sweets in the shape of fruit? You should- go now, I'll wait.
What advice do you have for people looking to enter the film industry?
Please, be kind to yourself. The word "No" is a re-direct, not an absolute, and definitely not a judgment of your value. We're all just trying to push the boulder up the mountain, so ask for advice or guidance from people you work with or respect when you need it. I still practice this, and in my experience, most people love to share what they've learned if it means they can help you avoid the same mistakes they've made.
Thank you for your time. Any words of wisdom to all the readers?
I don't think I'm wise enough to have words of wisdom yet. I'm just trying to find a way to combine all of the things I love in a way that's creatively satisfying and, for better or worse, I'm too stubborn to quit. What came to mind when you asked the question, though (and these are not my words, but the words of a former mentor) was, "If all you get are good reviews, then you're not doing anything interesting." I just love that…
Photos are courtesy of Julie Cavaliere